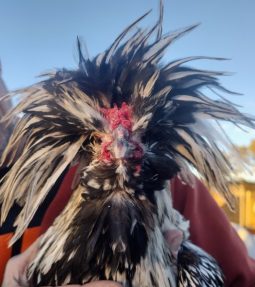 My name is Justin Horn and I have been in recovery since March 9th, 2020.
What I am most proud of in my recovery is the ability to regain trust that I had lost with many while in active addiction and being able to give back to the community by the way of being a Peer Specialist, of which I am actively working towards obtaining my CPFS.
Prior to starting my journey, my low point was the self-dignity and pride that I had lost sight of.  I had become accustomed to making questionable decisions and the arrangements of county supplied 5 Star accommodations had lost its excitement!  I knew that chapter of my life was leading me down a sad and dark road and I knew that the change that I so desired started with ME! 
Today I work as a Peer with the Justice Team at SRC.  I have turned my focus on self-improvement as well, which I feel, has made me a better person, husband, and father.  I continue to look for ways to only further my recovery and now I find the ability to process my own feelings so refreshing.