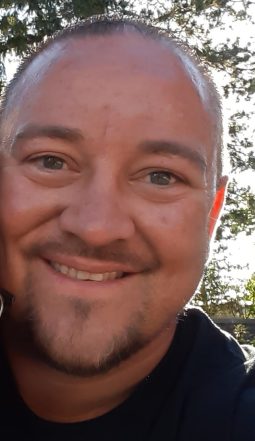 My name is Brandon Brown and I have been in recovery for 5 years. The last 5 years have been amazing. I got married 3 years ago, became a minister 3 years ago, bought a house 2 years ago, and have traveled all over the west coast helping others and doing community outreach work with those facing addictions, homelessness, suicide, human trafficking, gangs, and at-risk youth.
I was stuck in addiction for 24 years of my life. I have re-connected with my oldest daughter after 13 years of trying to find her and after I got sober I finally made contact with her 3 years ago. Now we have a relationship and connection and I got to spend my birthday with her in Arizona last year. I'm from Montana and just moved to Colorado 4 months ago with my family.
My lowest point was suicide about 9 years ago and I was drinking and using every day. Now I am a certified peer recovery coach and have been doing community outreach gatherings for 4 years helping people all over the west coast. I love my recovery and helping others.