Our office will be closed today due to inclement weather. However, our phone lines will still be open. Thank you!

Family Support
Learn about our Family Program
Donating for a Cause
Your Help Makes Recovery Real!
When you give to Springs Recovery Connection, your gift goes towards programs such as volunteer Recovery Coaching, Telephone Support and Community Services Referrals. Your gift also gives people in recovery and their families access to a safe, sober place in the Recovery Community Center.
What is a Peer Recovery Coach?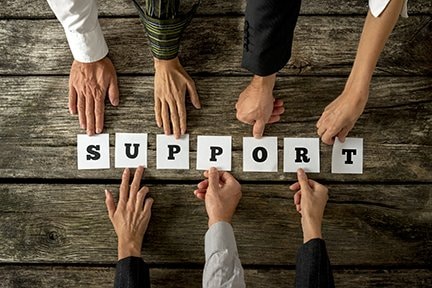 A Peer Recovery Coach works to remove barriers and obstacles to recovery by serving as a personal guide. Recovery Coaches enter into an ongoing relationship that helps folks who are in recovery or who are considering recovery from substance use disorders to produce extraordinary results in their lives, careers, businesses, or organizations.  Recovery Coaches are people in long term recovery.
Through the process of Recovery Coaching, you will deepen your learning, improve your performance, and enhance your quality of life. In each meeting with your Coach, you will choose the focus of conversation, while the coach listens and contributes observations and questions. This interaction will create clarity and move you toward action. Recovery Coaching will accelerate your progress in recovery by providing greater focus and awareness of choices, actions, and responsibility. Coaching concentrates on where you are now and what you are willing to do to enjoy a better tomorrow.
Coaches:
•  Affirm that there is innate health and wellness in you as a person in recovery.
•  Believe that you are creative and resourceful.
•  Do not promote or endorse any single or particular way of achieving or maintaining  sobriety, abstinence, or serenity or of reducing suffering from  substance use disorders.
•  Focus is on coaching you to create and sustain a great and meaningful life. Use a  strengths-based approach—we will help you find and utilize your  values, assets, and  strengths while we coach you to success.
Working Together
We Are Making A Difference
Of coach clients were able to secure housing.
Report increase in health and wellness after coaching.
Employment and/or independent living after coaching.
Report increase in community involvement from peer coaching.