Originally Appearing in the

See it here.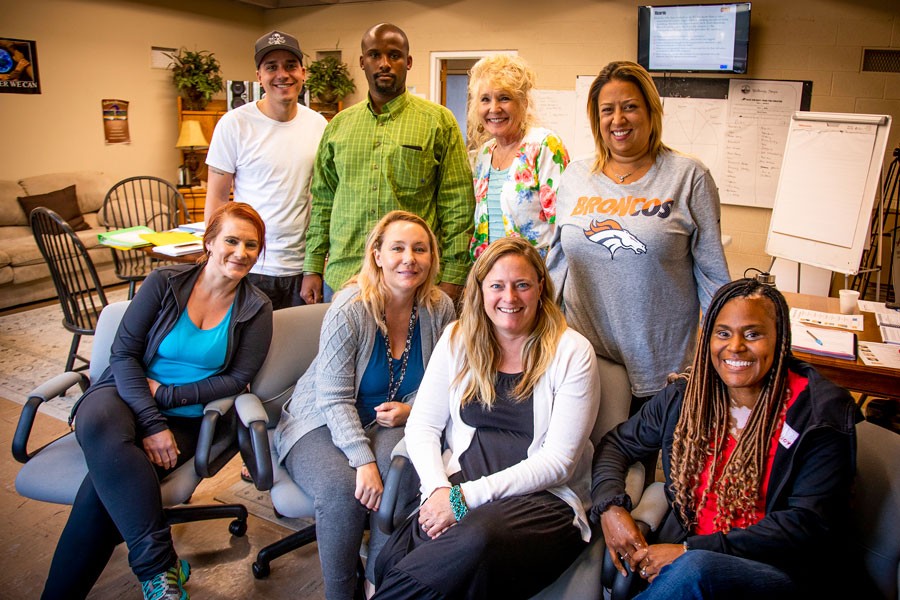 Springs Recovery Connection makes addiction recovery a team effort
By Bridgett Harris
The country's opioid epidemic, a plague since the 1990s, has awakened the public to a new understanding about substance use: who it impacts and how prevalent it truly is in society. However, though the problem is well-publicized, the stigma of drug and alcohol use still leaves many people feeling alone in the struggle to overcome addiction. Springs Recovery Connection (SRC) is a nonprofit community organization working to address that stigma through an innovative, full-circle approach to combating addiction.

SRC relies on peer recovery coaches, people who have been trained using the best practices and techniques available in addiction recovery. Peer coaches are not health care professionals, but they do attend programs teaching them how to help people in recovery with daily life management and emotional support. Coaches operate as role models and guides, often relying on shared experiences from their own journeys to recovery. The organization also equips coaches with information on community resources and clinical care. Luke Johnson, SRC's trainer, touts the organization's dedication to developing professional, ethical coaches.

"Our coaches serve as facilitators who let the person take the lead in their own recovery," says Johnson. "We help them with mindset, resources and recovery plans."

This focus on peer-led/coach-supported recovery is one of the many benefits. Another is that SRC does not utilize a single path to recovery.

"What sets us apart is that we don't have a regimented type of program," says program director Daun Gillam. "The program is self-directed by the person in recovery and supported by the peer coach."

Johnson says this method is far more beneficial than a one-size-fits-all approach. What works for some people can be disastrous for others. Some components of one path might work really well in combination with tools from another.

"Sometimes people can be a little myopic about their recovery," says Johnson. "We try to open people up to all the pathways and realize all of these things are important to recovery."

One of the organization's newest addiction recovery efforts is its work in the emergency room at UCHealth Memorial Hospital Central. SRC now provides on-call peer coaches to those who come into the emergency room because of a drug overdose or drug-related complications. Peer coaches meet the person while they are still at the hospital and provide a brief intervention. Gillem says that the timing is critical because a person who has just experienced trauma related to addiction is more motivated to accept help than someone who has moved back into old routines after leaving the hospital.

Family and community support is another important part of SRC's recovery model. SRC provides Community Reinforcement and Family Training (CRAFT), which teaches families how to help their loved ones seek help and prepares the whole family for the treatment process. It also provides support groups for families and for those who have lost a loved one to addiction. SRC founder and executive director Cathy Plush says this outreach is critical because the impact of addiction is broader than most people realize. According to SRC, a staggering two out of every three families in El Paso County are affected by addiction.

"This is something that needs to be addressed by the entire community," says Plush.