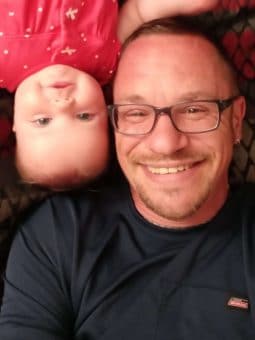 My name is Justin and I have been in recovery for almost 11 months.
Since I made the decision to be clean I have successfully closed a DHS case, have been given full custody of my baby girl, and have rebuilt my relationship with my family.
At the lowest point of my addiction I had settled for a life on the streets and thought I'd be a junkie until the day I die. I had turned my back on my children and had convinced myself that they were better off without me.
Today, recovery is my life. I recently helped open a sober home that houses single fathers like me. I also work as a recovery coach with other single fathers who are battling addiction. These single fathers are working on turning their lives into something that they, and their kids can be proud of.