Recovery Support
PLACES TO GO
Family Support
GET PLUGGED IN
Recommended Books
GOOD READS
_____
1. Clean: Overcoming Addiction and Ending America's Greatest Tragedy by David Sheff
2. Another Chance: Hope and Health for the Alcoholic Family by Sharon Wegscheider Cruse
3. Under the Influence: A Guide to the Myths and Realities of Alcoholism by James R. Milam and Katherine Ketcham
4. Codependent No More: How to Stop Controlling Others and Start Caring for Yourself by Melody Beattie
5. How Al Anon Works for Families & Friends of Alcoholics by Al Anon Family Groups
6. Alcoholics Anonymous: Big Book by Alcoholics Anonymous World Service Organization
7. The Joey Song: A Mother's Story of Her Son's Addiction by Sandy Swenson
8. Moments of Clarity: Voices from the Front Lines of Addiction and Recovery by Christopher Kennedy Lawford
9. Stay Close: A Mother's Story of her Son's Addiction by Libby Cataldi
10. Disentangle: When You've Lost Your Self in Someone Else by Nancy L. Johnson
11. Lit: A Memoir by Mary Karr
12. The Lost Years: Surviving a Mother and Daughter's Worst Nightmare by Kristina Wandsilak and Constance Curry
13. The Seat of the Soul (Chapter 10 on Addiction) by Gary Zukov
14. Beautiful Boy: A Father's Journey Through His Son's Addiction by David Sheff
15. Addiction and Grace: Love and Spirituality in the Healing of Addictions by Gerald G. May
16. No More Letting Go: The Spirituality of Taking Action Against Alcoholism and
Drug Addiction by Debra Jay
17. Saving Jake: When Addiction Hits Home by D'Anne Burwell

The "What is Addiction" 4-minute explainer video illustrates the crisis we face in the United States and explains the brain science of addiction. Using a hijacker metaphor, the video demonstrates how repeated substance use can overpower the brains hardwiring, causing drug seeking behavior and changes in primary motivations. It also explains how the brain can be repaired over time and the importance of evidence based prevention and treatment.
This video is a part of Addiction A-Z, a series which translates existing resources, research, and science for families, patients, and consumers to better understand addiction and provide information to those in crisis.
Faces & Voices of Recovery: "Do We Need the Abuse?"
William White's 2006 work The Rhetoric of Recovery Advocacy: An Essay on the Power of Language is a powerful paper that suggests an essential focus for our recovery community work. He analyses the impact of the language that we apply to ourselves and that has been assigned to us by others.
Language helps to define us to ourselves, and shapes how others define us. Social policies and laws that are influenced by public perception are a result.
Those existing policies and perceptions reinforce the barriers to recovery of which we are all aware. One of the primary underlying causes of those barriers is the stigma associated with substance use disorders. That stigma has been shaped, in large part, by words.
Stay in Your Lane
Click HERE to view a fabulous chart distinguishing between a Drop-In Center, 12-Step Clubhouse, Recovery Community Center and Addiction Treatment Agency. Created by Phil Valentine with a lot of help from his friends:
Bill White, Pat Taylor, Tom Hill, Deb Dettor, Andre Johnson, Bev Haberle, Gary DeCarolis, Mark Ames, Mary Jo McMillen and Julia Ojeda.
* Bill White originally made this distinction in his paper, Sponsor, Recovery Coach, Addiction Counselor: The Importance of Role Clarity and Role Integrity. CCAR teaches this concept in the CCAR Recovery Coach Academy©.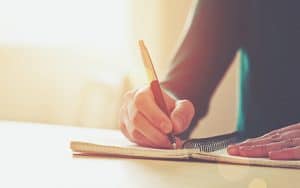 Writing to Recover
Reconnect with your recovery through poetry writing. Learn to use poetry writing to open up new understandings in your life. You will use specific templates and poetic forms to investigate the issues, emotions, and experiences that seem to keep you stuck. Bring your favorite writing tools and something you like to write in.