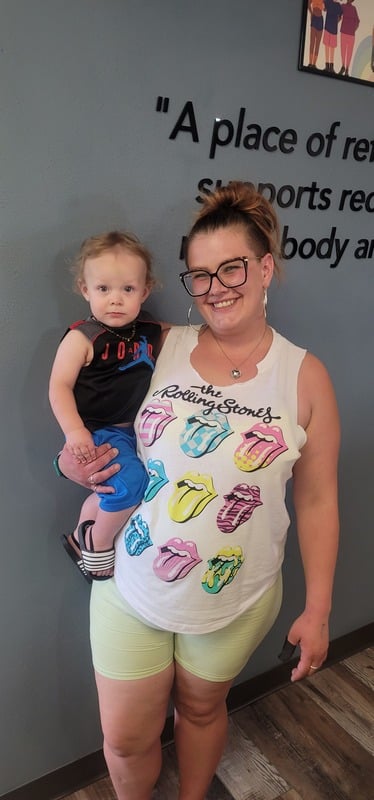 In 2012, my journey into addiction began when I was prescribed narcotics for a work injury. Unknowingly, the medication was addictive, and I faced challenges after losing insurance coverage. In search of alternatives, I found myself trapped in a destructive cycle of drug use, leading to legal troubles and failed attempts at quitting. 
 
Eventually, I landed in ComCor in 2018, followed by a stay in a sober living home. Although I achieved moments of sobriety, I struggled with temptations and used other drugs as coping mechanisms. It was during this time that I discovered I had a blood clotting disorder and PTSD due to the trauma caused by my addiction. 
 
A turning point came in the summer of 2021 when I learned I was pregnant with a baby boy. The responsibility of becoming a parent compelled me to get sober and return home. However, it wasn't until May 14th, 2023, that I truly committed to recovery after receiving an ultimatum from my parents about my son's well-being. 
 
Since then, I have embraced a comprehensive approach to recovery. I remain on MAT treatment, attend counseling sessions, NA meetings, and work with a sponsor to progress through the steps. I also receive support from Dan, my recovery coach at Serenity Recovery Connections, and mental health services at Diversus. My parents, family, and the sober home environment have played significant roles in supporting my recovery journey. 
 
Today, I take pride in my progress and transformation. I am grateful for the challenges I faced because they led me to a place where I can be the loving and responsible parent my son deserves. Through perseverance and the right support system, I have come a long way, and I am confident that my recovery is a testament to the fact that we can overcome adversity and rebuild our lives.