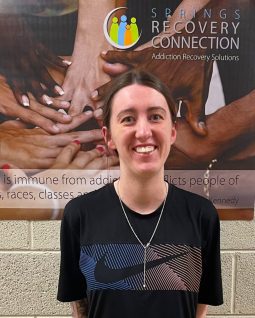 My name is Kaitlyn and I have been in recovery for 8.5 months. I am most proud to have better relationships with my family.

We have always been close, but I was always lying. Now, there are no lies and it feels so much better. My relationship with my husband has improved as well and we just bought our first house. A low point for me prior to recovery was losing the job I absolutely loved a few years ago.

I didn't realize it then, but it was the beginning of everything going downhill. I started volunteering to give back to the community. Being able to use my story to help others is something I am really excited about doing. Coincidently, it helps me as well.