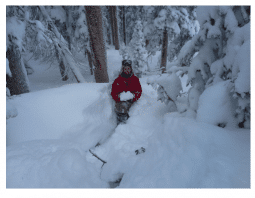 Joey is an integral part of the team at SRC. He also chairs our All Recovery meeting on Tuesday nights. He is a great example of a person who walks the walk. Thanks for all you do Joey!
My name is Joey Johnson and I have been in recovery since around September of 2014, however my sober date is 10/1/2016.
Before entering recovery I had dropped out of college and was headed on a one way track to jail, death, or institutions. I would say my biggest accomplishment since being in recovery was returning to school and receiving my bachelors degree in general communications. In addition to that, making it through life's challenges (day by day) without needing to drink or drug has been an accomplishment as well.
Prior to recovery there were many low points. However, one that sticks out was the mental, emotional, and spiritual bottom I felt during the end of my use. I had no home, I was couch surfing, drinking in excess, and burning bridges with people around me. I hit a point where life did not seem possible to continue and that's where I became willing to do something about it with some outside help. Jails, inpatient treatment centers, detox centers, ambulance rides, and police were all too familiar in that part of my story. I had never thought my life was going to look like that, I don't think anyone does.
Today I am happily employed with the Springs Recovery Connection and I am able to give back by working with other alcoholics and addicts by helping them to find their own path in recovery. I have also been able to volunteer at the Marian House(downtown) to help feed the homeless. This is where I am confronted with what my life could have looked like if I continued on the path I was on. Therefore, giving back is always super important to me and I try and maintain a willingness to do service work whenever I am asked