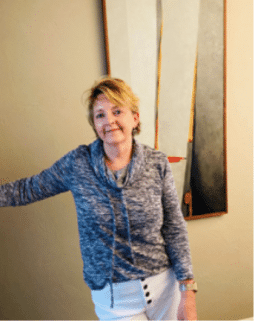 My name is Cathy Plush and I have been in recovery for the past 29 years. What I am most proud of is the blessing of being a sober mom and understanding how recovery continues to have such a profound and positive effect on my family. Everything in my life today, my husband, my children, who I am, has been built on what I thought was the worst thing that could happen to me: being powerless over alcohol.
When I surrendered to that, my life changed in ways I could never imagine. I would not have the quality of life I enjoy today if I had not made the decision to turn my will and my life over to a power greater than myself on a daily basis. The first time I admitted to myself that alcohol really was "the problem" in my life, I was able to begin this journey to freedom. I am grateful for a patient sponsor (who is still in my life today!) that helped me understand that I could never be completely present for my family if I did not stop drinking. I had lived in a dream world hoping no one would find out.
Today I give back to my community by continuing to show up for myself and others. Founding Springs Recovery Connection was a calling I answered because I saw firsthand how the stigma and lack of resources for families devastates so many who need and deserve help. Understanding that one person in a family finding recovery can positively affect that family tree for generations.
I truly believe family recovery is the beginning for healing our community where we can show up as our true selves finding purpose and honest connection with our fellows.