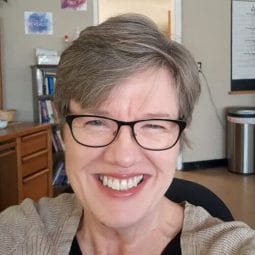 My name is Angie Neeley and I am a woman in long term recovery. For me, that means several things: I haven't had any alcohol or drugs that weren't prescribed to me since October 5, 1988 and I have an opportunity to give back that which has been freely given to me.
My proudest accomplishment is completing my bachelor's degree in 2012 that was begun in 1979(when I began my drinking.) It's amazing how enjoyable learning can be when I'm not drunk or hungover.
My low point prior to recovery was feeling so hopeless that I wanted to die and tried to overdose on prescription meds. I couldn't see any hope of getting out of my cycle of depression and addiction.
Today I participate in 12 step recovery for myself and I work in the recovery field which allows me to help people in families discover how addiction affects them and how they can begin to recover.