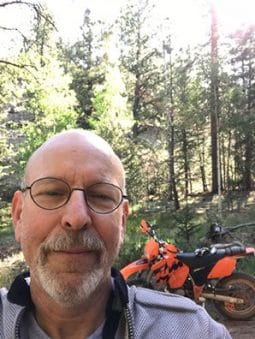 The Recovery Hero of the week, Alan Henley!
I began the journey of recovery in 1986 and have been free of alcohol and drugs since 1988
I am not proud of anything- it is all only by the grace of a power greater than self. I have had a 36 year career as a pharmacist and participated in raising a family that are all healthy functioning productive members of society. I have written several books about awareness and self-understanding.Being a grandfather to 3 beautiful grandkids.
My lowest point was being unable to stop drinking and using drugs, 'failing' a 28 day treatment program, becoming unemployable, being banned from being able to see my newborn son.
Sponsoring others in recovery is a way I serve today. I have written books that are intended to help folks grow in understanding and awareness. I have finished the training to become a Peer Recovery Coach. I have held service positions on the group and district level in AA. I have been and am an example of a person in long-term recovery. I continue to work at recovery and becoming the human being that I was intended to be, learning how to be a loving individual and taking responsibility for all aspects of this life for which I have come into my stewardship.