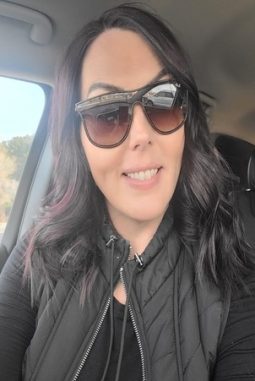 Recovery has changed my entire world. I have balance in my life and miracles I never thought possible, have happened. I love what I do for work, I'm in school, I get to be a mother, and I'm newly engaged! If it wasn't for my recovery, I wouldn't have shown up and been present. Sometimes I get overwhelmed, but I love to be of service. I say yes too much and it has been a challenge, but I'm learning to say no and be okay with focusing on myself.

To those who are just starting on this wonderful journey, trust the process. Getting sober is not easy, but I promise if you don't pick up and take the next right step, you have a fighting chance at an incredible life.

My program includes the 12 steps and a faith-based, supportive community. My job is pretty freaking amazing as well and has been instrumental in putting my recovery front and center. I have stayed clean and sober over the past year and went back to school at UCCS to start my BA program in Social Work. I am so excited because it's been a huge goal for a long time. I also got engaged to an amazing man who is perfect for me and my family!

Today, I give back to my community by continuing to show up as a productive member of society. I no longer cause harm and now I help others find their pathway in recovery.