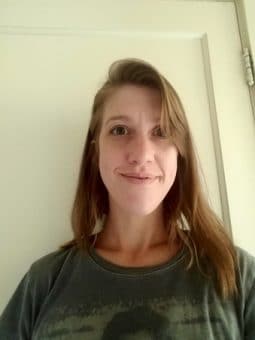 My name is Erin B. and I've been in recovery for 13 months.
Throughout my recovery, I have remained sober through adversity and disappointment. I have been able to find employment and maintain it. I am currently working on new healthy habits including: eating right, re-establishing relationships, utilizing self care, and correcting characteristics that allow unhappiness to be the forefront of my lifestyle and choices. I employ positive thought patterns to work towards attainable goals and have learned how to love myself.
In June 2020, I was in a horrific auto accident, broke my neck in three places, and died for 98 seconds. This was at the height of my addiction. I was brought back by Divine intervention and have been sober since. In my addiction, I was hopeless, Godless, hateful, and cruel – not caring about myself, my health or society. I lost my kids to DHS and lost myself. I welcomed Death.
I am now a sponsor and assist my peers when they need a shoulder to cry on, an ear to listen, or a happy attitude to assist with hope. I chair meetings and bring newcomers. I work at a boutique in Manitou Springs that assists women struggling with addiction, homelessness, and domestic violence reintegrate back into the workforce and find the confidence to get a better life and the happiness they deserve