In-Person, Virtual, and Online Support Groups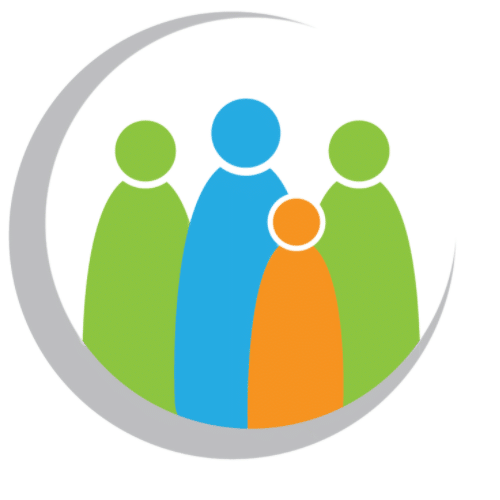 Serenity Recovery Connection's Support Groups
Click Here to view our calendar containing the dates and times of all support group meetings SRC offers
Please Click the Link Next to Each Group for More Information
All Recovery–https://srchope.org/all-recovery-meetings/ All Recovery Support Meetings are non-denominational, non-specific substance addiction, and are open to everyone, regardless of the uniqueness of their pattern or patterns of addiction. We function under the philosophy that people from every type of addiction have much in common and can benefit from sharing together. All Recovery Meetings honor all pathways to recovery, acknowledging that each person's path is unique and reflects their personal strengths.
Serenity Recovery Connection's CRAFT Support Program is for family members and friends concerned about someone close to them who lives with a substance use disorder. The Community Reinforcement and Family Training approach (CRAFT) is an evidence-based, compassionate, and effective approach for engaging a reluctant loved one into treatment.
Fresh Out the Gates, a weekly support group at Serenity Recovery Connection, focuses on a community of people who share similar problems adjusting in society and remaining sober after incarceration. The group provides understanding, hope and overall wellness through meetings and positive conversations and connections.
Anyone who has lost a loved one through substance use disorder knows that society treats this loss differently than a death from any other cause.
Grief Recovery After Substance Passing (GRASP) was created to offer understanding, compassion, and support for those who have lost someone they love through accidental death due to substance use disorder.
The Impact Alumni Group was created to support individuals who are graduates of the Fourth Judicial Specialty/Problem solving courts. All pathways to recovery are embraced in these support groups and are supported by peer coaches with lived experience. Open discussion in a non-judgmental environment allows participants to share their challenges and their goals.
Recover the Rainbow is a LGBTQIA2+ friendly group that works with All Recovery guidelines. This group strives to create a positive and uplifting environment that supports multiple pathways to recovery. All are welcome to join in person or via Zoom (given out at staff discretion)
The Wellbriety Movement is the 21st Century effort on the part of Native Americans in Recovery to create the opportunity for individuals, families, communities and nations to live sober and balanced lives; healthy lives that are balanced emotionally, mentally, physically, and spiritually.
https://www.coloradospringsaa.org/  
https://marijuana-anonymous.org/  
https://liferingcolorado.org/  
https://www.myrecovery.com/  
 
Gay and Lesbians in Alcoholics Anonymous 
Even those who do find the AA fellowship is extremely valuable, some can still have a hard time finding their people. That's why Gay and Lesbians in Alcoholics Anonymous (GaL-AA) is a great group for the LGBT community. 
They welcome and embrace anyone who identifies as LGBTQIA+ in the AA fellowship for meetings, providing that extra little bit of helpful support. They also feature a newsletter and plenty of resources (such as city updates and personal stories for inspiration) for those who want some additional information online. 
12-step program that incorporates Christian teachings as its spiritual component. Celebrate Recovery may be ideal for someone who would like to combine their Christian spirituality with their journey to sobriety. This program supports reducing the stigma associated with mental health and helping pastors with addiction find their road to recovery. Celebrate Recovery has group meetings available in most states. 
In The Rooms 
https://www.intherooms.com/home/

In The Rooms is a free online recovery tool that offers 130 weekly online meetings for those recovering from addiction and related issues. We embrace multiple pathways to recovery, including all 12 Step, Non-12 Step, Wellness and Mental Health modalities.

Women for Sobriety  
Women for Sobriety (WFS) is a nonprofit organization dedicated to helping women overcome alcohol and drug addiction by providing a safe space for members to share their experiences. WFS focuses on helping women replace self-destructive thought patterns with more constructive ones, using 13 positive affirmations. Like other mutual support groups, WFS groups are run by a moderator in a conversation-like format and usually have 6-10 participants. 
In the Rooms
This online-only community is worldwide, which makes it easy to connect with like-minded women who are friendly, non-judgmental, and helping each other kick the booze and stay sober. All you need to do to join is to create a profile and look around through their wealth of information on ditching the drink, personal stories, and lots of advice to help each other work towards a happier, healthier you. 
Sober Mommies Support Group 
This community provides a "safe, understanding, judgment-free support system for mothers in and contemplating recovery from substance abuse/misuse." The goal here is to empower women to reach their full recovery while parenting… which can be harder than it looks. 
This support group hopes to provide opportunities for women who are balancing recovery and parental responsibilities to share with their peers about the ups, downs, and unique challenges of this lifestyle. 
"Our traumas run so deep that we often feel stuck, as if we will never find solutions to the struggles we face. So yes, we drink, and if anyone were in our shoes, they would probably drink too." These are the words that begin Sober Black Girls Club's mission, and they're right. The traumas faced by the Black community, and women in particular, are many. So finding help in recovery for your particular experience is really important, which is why this community exists. 
SBGC is a community that provides resources and support to Black girls, womxn, and non-binary folks considering beautiful sober lives. You can sign up to receive a newsletter, join the club, find support groups, get mentoring, and so much more. 
SHE RECOVERS is currently the largest online platform available to women seeking recovery, new to recovery, or in long term recovery but looking to more fully realize their potential. Building a strong recovery coach community is one of the major components of the SHE RECOVERS growth strated
Faith-Based Recovery Support
For Information, Group Times and Locations for Christ-Centered Groups in Colorado Springs
Alcoholics for Christ 
https://www.alcoholicsforchrist.com/ Alcoholics for Christ is an interdenominational, non-profit organization that provides support for not just addicts but also the family members of the addict. The goal is to help the addict and those around them restore their faith in religion. 
Catholics in Recovery 
https://catholicinrecovery.com/  
Catholics in Recovery is a nonprofit organization helping those suffering from all types of addictions, both substance and behavioral. The organization utilizes the 12-step program as well as the sacramental love and mercy of the Catholic Church. 
Celebrate Recovery 
https://www.celebraterecovery.com/ Celebrate Recovery is a Christian-centered recovery program incorporating the original 12-step program and biblical scripture. 
Find a meeting-https://locator.crgroups.info/ 
Christians in Recovery 
http://christians-in-recovery.org/ 
This organization focuses on addictions of all kinds. They focus on helping the addict regain balance in their life through the bible and the 12-step program. 
Jewish Addiction Awareness Network 
https://www.jaanetwork.org/resources/jewish-resources.php 
 Also known as JAAN, this organization provides resources and tools to help those struggling with addiction in the Jewish Community. They provide information on Jewish-specific treatment centers and programs throughout the United States. 
Recovery Dharma 
Founded on, and inspired by Buddhist teachings, peer-led community that offers support groups that is unified by our trust in the potential of each of us to recover and find freedom from the suffering of addiction. We believe that the traditional Buddhist teachings, often referred to as the Dharma, offer a powerful approach to healing from addiction and living a life of true freedom." 
Refuge Recovery 
https://www.refugerecovery.org/ 
Refuge Recovery is a book by bestselling author and renowned Buddhist teacher Noah Levine. In the book, Levine adapts the Buddha's Four Noble Truths and Eight Fold Path into a proven and systematic approach to recovery. 
LDS Programs 
https://www.addictionguide.com/recovery/faith/lds-addiction-recovery/ 
The Church of Jesus Christ of Latter-Day Saints (LDS) has a program called the Addiction Recovery Program (ARP). 
One Simple Voice-(719) 507-9255 
Https://Www.Onesimplevoice.Org/  
228 N. Cascade Ave. Colorado Springs, Colorado 80906 
One simple voice is A roman catholic, 501(C)(3) non-profit organization with the essential purpose of assisting people who desire to begin or enhance their transformation to a life of sacred wisdom, peace, love and union with god.