Support Groups, Peer Recovery Communities, Alternative Treatment Programs
In-Person, Virtual, and Online Support Groups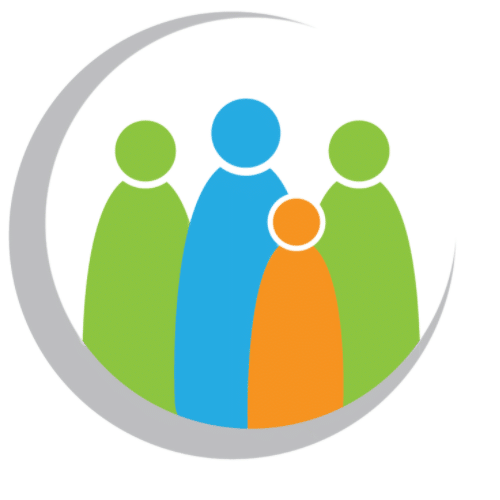 Serenity Recovery Connection's Support Groups
Click Here to view our calendar containing the dates and times of all support group meetings SRC offers
Please Click the Link Next to Each Group for More Information
All Recovery–https://srchope.org/all-recovery-meetings/ All Recovery Support Meetings are non-denominational, non-specific substance addiction, and are open to everyone, regardless of the uniqueness of their pattern or patterns of addiction. We function under the philosophy that people from every type of addiction have much in common and can benefit from sharing together. All Recovery Meetings honor all pathways to recovery, acknowledging that each person's path is unique and reflects their personal strengths.
Serenity Recovery Connection's CRAFT Support Program is for family members and friends concerned about someone close to them who lives with a substance use disorder. The Community Reinforcement and Family Training approach (CRAFT) is an evidence-based, compassionate, and effective approach for engaging a reluctant loved one into treatment.
Fresh Out the Gates, a weekly support group at Serenity Recovery Connection, focuses on a community of people who share similar problems adjusting in society and remaining sober after incarceration. The group provides understanding, hope and overall wellness through meetings and positive conversations and connections.
Anyone who has lost a loved one through substance use disorder knows that society treats this loss differently than a death from any other cause.
Grief Recovery After Substance Passing (GRASP) was created to offer understanding, compassion, and support for those who have lost someone they love through accidental death due to substance use disorder.
The Impact Alumni Group was created to support individuals who are graduates of the Fourth Judicial Specialty/Problem solving courts. All pathways to recovery are embraced in these support groups and are supported by peer coaches with lived experience. Open discussion in a non-judgmental environment allows participants to share their challenges and their goals.
Recover the Rainbow is a LGBTQIA2+ friendly group that works with All Recovery guidelines. This group strives to create a positive and uplifting environment that supports multiple pathways to recovery. All are welcome to join in person or via Zoom (given out at staff discretion)
The Wellbriety Movement is the 21st Century effort on the part of Native Americans in Recovery to create the opportunity for individuals, families, communities and nations to live sober and balanced lives; healthy lives that are balanced emotionally, mentally, physically, and spiritually.
https://www.coloradospringsaa.org/  
https://marijuana-anonymous.org/  
https://liferingcolorado.org/  
https://www.myrecovery.com/  
 
Gay and Lesbians in Alcoholics Anonymous 
Even those who do find the AA fellowship is extremely valuable, some can still have a hard time finding their people. That's why Gay and Lesbians in Alcoholics Anonymous (GaL-AA) is a great group for the LGBT community. 
They welcome and embrace anyone who identifies as LGBTQIA+ in the AA fellowship for meetings, providing that extra little bit of helpful support. They also feature a newsletter and plenty of resources (such as city updates and personal stories for inspiration) for those who want some additional information online. 
12-step program that incorporates Christian teachings as its spiritual component. Celebrate Recovery may be ideal for someone who would like to combine their Christian spirituality with their journey to sobriety. This program supports reducing the stigma associated with mental health and helping pastors with addiction find their road to recovery. Celebrate Recovery has group meetings available in most states. 
Peer Support Services & Recovery Community Organizations
Faith-Centered Recovery
For Information, Group Times and Locations for Christ-Centered Groups