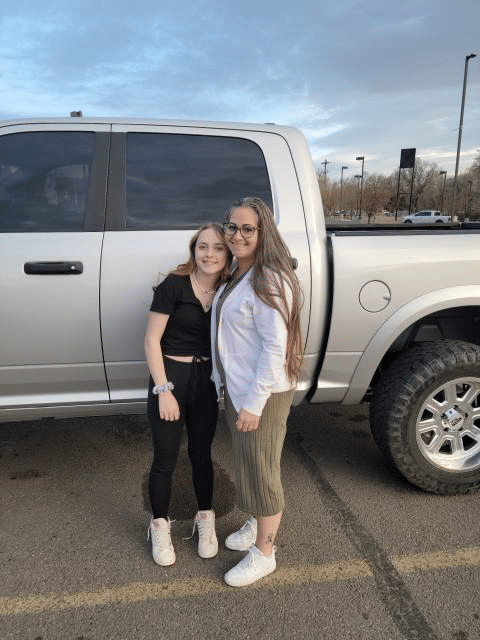 Hello, my name is Sara Powell I am a woman in long term recovery. On august 30, 2022 I celebrated 5 years in recovery. In 2005, my two oldest daughters were 5 and 4 when I discovered Methamphetamine. When they were 6 and 5, I sent them to live with their dad and his wife. They always encouraged our daughters to have a relationship with me. I could see them whenever I wanted. In 2008 I found out I was pregnant, and I learned about 12 step recovery support groups. When my youngest daughter was 6 weeks old, I had an argument with her dad and decided I would contact someone I knew from my addiction. This resulted in an Endangerment and Neglect DHS case. For the next 2 years I went to outpatient programs, court hearings, and even had to figure out travel for my daughter to get back and forth every 6 weeks from out of state just to have my visits with her. At The end of those 2 years, I was successfully granted primary guardianship of my youngest. Within 6 months her dad convinced me to allow him extra time over the summer before she started school. When I flew down to bring her home, I was served with court orders for placement of my daughter, and I had to fly back to Colorado without her. I again reached out to someone from my addiction and started actively using again. My oldest daughter set a hard firm boundary- she wanted nothing to do with me. My middle daughter thought she could save me by loving me. My addiction led me in and out of jail. I was finally placed on Intense Supervised Probation- ISP. I was homeless and taking the max number of groups that could be taken, taking the max number of urine analysis, and the max number of probation visits. When I learned to trust my ISP officer my recovery journey went into full floom. I went to rehab and then to sober living. I ran with my sobriety for 20 months and even started reconnecting with my 2 oldest daughters.
I had a relapse and the district attorney pushed for revocation and prison. I was sentenced to 15 months at Denver's Womens Correctional. Upon my release I went back to recovery housing and restarted connecting with my oldest daughters. My biggest barriers I faced were not having family support, not knowing what resources were available and facing judgement as a parent who struggled with SUD. As a parent it is expected that our kids should be enough of a reason to stay sober. Unfortunately, that brings so much guilt and shame to a parent. We don't use because we don't love our kids or family. We use because we have a disease. In the discovery of my recovery, I learned what it truly means to forgive my past and to love who I am today. I have tried so many pathways to find the path I'm on today. I have explored 12 step support groups, recovery housing, community support, therapy, And honestly the pathway that works for me is therapy and self-care. All I ever wanted was to be a mom and my family blended with my significant others family.
I realized the lowest point of my SUD was when I looked around and had no family, no kids, no friends, no home, and no self-respect. Today I am blessed to have my children- all 3 in my life. My 2 oldest have given me a total of 4 beautiful grandchildren. I get to take my youngest to school every morning and help her get ready for school dances or pictures. I have reconnected with my parents and all 7 of my siblings. Today I can be a role model to my daughters and have gained trust back with those who matter the most to me. I am a Peer Recovery coach who is working to get her state certification and have started my CACT classes as well. I love planting seeds and educating those around me who see no light at the end of the tunnel.