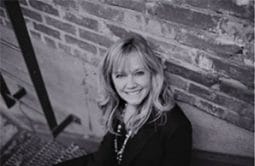 "This is not how my family's story will end."
My name is Rebecca Berg and I have been in recovery for 26 years. The most important day in my
life is October 22, 1993. To me, it's the day my life started. I was 22 years old and waking up. I am
most proud of the relationships I have in recovery. I look around at my friends and I see people
showing up for life, living with integrity and being honest. Before recovery, I certainly wasn't invested
in other's well-being or values. My journey started when I was barely an adult and I have done a lot
of growing up since I started. There have been ups and downs every step of the way. Today I get to
use my gifts and talents as a fundraiser at Springs Recovery Connection. I am a sober mother to 2
kids, and I'm married to a man I adore. I am blessed to work at an agency that provides resources to
people seeking help. I love it.