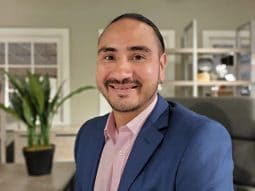 Recovery Hero of the Week!
Hello my name is Mateo Littlebird, and I have been in recovery for 6 years. During the last 6 years, the most meaningful accomplishment was finding my wife and starting my family. This was a long time dream of mine and I manifested it through focusing my energy on what I wanted and reimagining what I believed I deserved. It took a remarkably short amount of time once I opened myself up to the concept that I could be happy and I could be responsible enough to be in a healthy relationship.
In the depths of my addiction, I was homeless and broke but the shame that came from defaulting on a financial obligation to my mother was unbearable. We didn't speak for 7 years and our relationship is still on the mend.
Today, I work as a Resource Coordinator with Oxford House helping guide members to opportunities and resources in the community. I believe the most valuable aspect of my role in Oxford House is working with chapter volunteers to develop their confidence in their influence, capabilities, and leadership. I am also a co-facilitator of the "Wellbriety and the 12 steps" meetings at Springs Recovery Connection on Wednesday evenings.