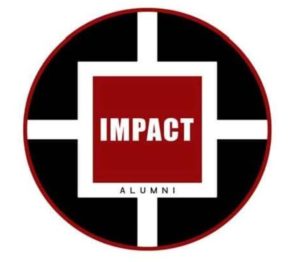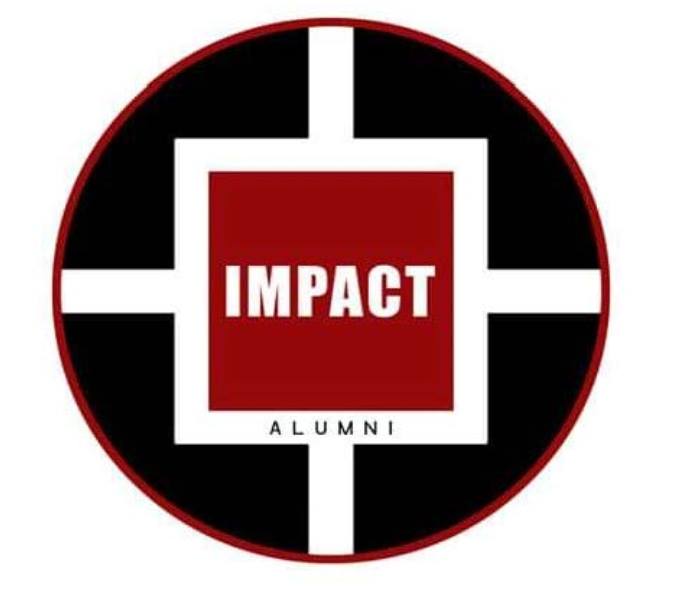 IMPACT ALUMNI GROUP
Mondays at 6:15 pm
Join us on Zoom
https://zoom.us/j/94547984810
Passcode: 257602
Phone# 1-669-900-6833
Springs Recovery Connection
1930 W. Colorado Ave., 3rd Floor
Contact: Dan H. 719-493-2045 or Dominique 720-501-885
IMPACT ALUMNI GROUP
IMPACT your recovery journey with Alumni on Mondays at 6:15 pm.
The Impact Alumni Group was created to support individuals who are graduates of the Fourth Judicial Specialty/Problem solving courts. All pathways to recovery are embraced in these support groups and are supported by peer coaches with lived experience. Open discussion in a non-judgmental environment allows participants to share their challenges and their goals.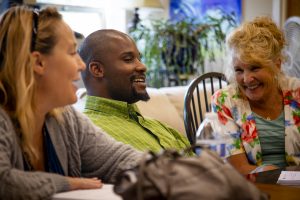 COVID Schedule
Tuesdays 6:00-7:00pm
In Person
Meet At Springs Recovery Connection
Saturdays 6:00 – 7:00pm
Zoom
Cultural Diversity Focused
https://zoom.us/j/98526003259
Passcode: 092297
All Recovery Meeting
All Recovery Meetings are based on the idea that there are great benefits to bringing people together from multiple recovery pathways. All are welcome.
The Four Laws of Change state:
• Change is from within.
• In order for development to occur it must be preceded by a vision.
• A great learning must take place.
• You must create a Healing Forest.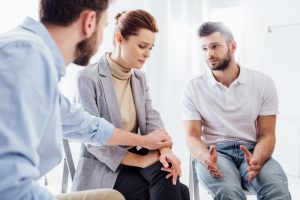 GRASP meetings will resume September 9th, 7:00pm-8:30pm
Please email to pre-register.
GRASP Meeting
Grief recovery for those who have lost a loved one due to substance use.
Grief Recovery After Substance Passing (GRASP) was created to offer understanding, compassion, and support for those who have lost someone they love through addiction and overdose
Anyone who has lost a loved one through substance use knows that society treats this loss differently than a death from any other cause.
New Comers – Please Pre-Register: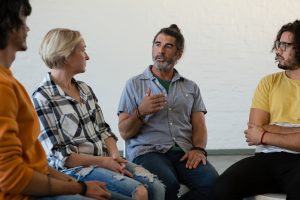 **Due to COVID, this meeting is temporarily suspended.
Al-Anon Meeting
This meeting is open to anyone who is worried about someone with a drinking problem.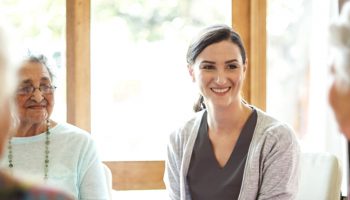 Al-Anon is a mutual support group of peers who share their experience in applying the Al-Anon principles to problems related to the effects of a problem drinker in their lives.
Many who come to Al-Anon/Alateen are in despair, feeling hopeless, unable to believe that things can ever change. We want our lives to be different, but nothing we have done has brought about change. We all come to Al-Anon because we want and need help.
In Al-Anon and Alateen, members share their own experience, strength, and hope with each other. You will meet others who share your feelings and frustrations, if not your exact situation. We come together to learn a better way of life, to find happiness whether the alcoholic is still drinking or not.

What is a Peer Recovery Coach?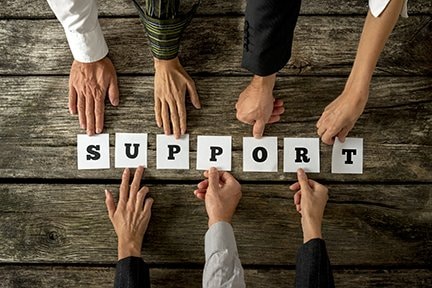 A Peer Recovery Coach works to remove barriers and obstacles to recovery by serving as a personal guide. Recovery Coaches enter into an ongoing relationship that helps folks who are in recovery or who are considering recovery from substance use disorders to produce extraordinary results in their lives, careers, businesses, or organizations.  Recovery Coaches are people in long term recovery.
Through the process of Recovery Coaching, you will deepen your learning, improve your performance, and enhance your quality of life. In each meeting with your Coach, you will choose the focus of conversation, while the coach listens and contributes observations and questions. This interaction will create clarity and move you toward action. Recovery Coaching will accelerate your progress in recovery by providing greater focus and awareness of choices, actions, and responsibility. Coaching concentrates on where you are now and what you are willing to do to enjoy a better tomorrow.
Coaches:
•  Affirm that there is innate health and wellness in you as a person in recovery.
•  Believe that you are creative and resourceful.
•  Do not promote or endorse any single or particular way of achieving or maintaining  sobriety, abstinence, or serenity or of reducing suffering from  substance use disorders.
•  Focus is on coaching you to create and sustain a great and meaningful life. Use a  strengths-based approach—we will help you find and utilize your  values, assets, and  strengths while we coach you to success.
A Peer Recovery Coach Is/Does…
• A person in recovery
• Share lived experience
• A role model
• See the person as a whole person in the context of the person's roles, family, community
• Motivate through hope and inspiration
• Support many pathways to recovery
• Function as an advocate for the person in recovery, both within and outside of the program
• Teach the person how to accomplish daily tasks
• Teach how to acquire needed resources, including money
• Help the person find basic necessities
• Use language based on common experiences
• Help the person find professional services from lawyers, doctors, psychologists, financial advisers
• Share knowledge of local resources
• Encourage, support, praise
• Help to set personal goals
• A role model for positive recovery behaviors
• Provide peer support services
A Peer Recovery Coach Is not/Does not …
• A professional
• Give professional advice
• An expert or authority figure
• See the person as a case or diagnosis
• Motivate through fear of negative consequences
• Prescribe one specific pathway to recovery
• Represents perspective of the program
• Do tasks for the person
• Give resources and money to the person
• Provide basic necessities such as a place to live
• Use clinical language
• Provide professional services
• Diagnose, assess, treat
• Mandate tasks and behaviors
• Tell person how to lead his/her life in recovery