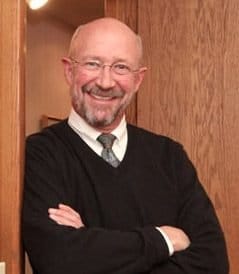 Mark KanePresident
Mark H. Kane was born in Colorado Springs, Colorado on November 11, 1955. He graduated from the University of Colorado in 1978 and obtained his Juris Doctor from Whittier College of Law in 1981. He is licensed in Colorado, United States District Court, United States Court of Appeals 10th Circuit and United States Supreme Court and has extensive experience in county, district and federal courts. His primary areas of practice are insurance, personal injury, automobile liability, construction, criminal, and mediation and arbitration.
Civic and Volunteer Affiliations: Colorado Bar Association, El Paso County Bar Association, Association of Trial Lawyers of America, Colorado Southern Defense Lawyer Association, Ask-A-Lawyer, Call-A-Lawyer, Catholic Community Services • Advisory Council for St. Paul's Catholic Church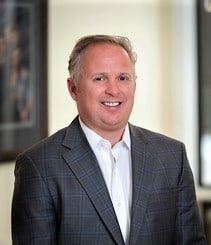 Michael BradleyVice President
Michael is a Commercial Insurance Agent with Bradley Insurance Group, in Denver, Co. Besides several years of business experience, he has years of experience in the recovery community. His passion for helping others, led him to Springs Recovery Connection. His knowledge of both the business world and recovery world, help provide unique insights to the board.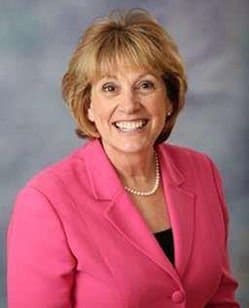 Patsy ThompsonTreasurer
Patsy Thompson is the Vice President/Treasury Management Sales Representative for the Colorado Southern Region at Independent Bank. Patsy has been in Colorado for over 50 years and has spent her career in the banking/mortgage business since 1977. Patsy is very active in serving her community through the Pikes Peak Kiwanis Club. She has volunteered on several committees to include fundraising for Divine Redeemer Church, Colorado Springs Komen Race for the Cure, Springs Rescue Mission, Christmas Unlimited, and the American Heart Association.
In addition to serving as Treasurer, Patsy is assisting with fundraising, open house and rally events along with other board duties.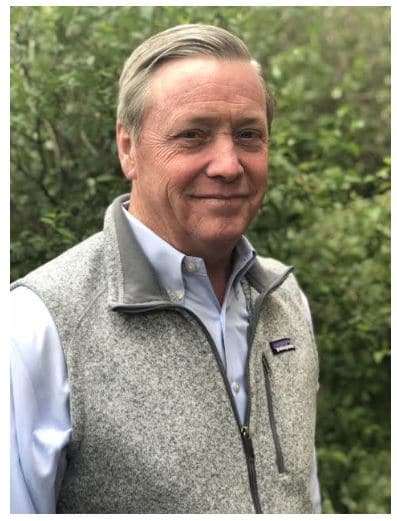 Gary BarberSecretary
Consultant on Real Estate Development, Water Resource strategies, acquisition and disposition. Advocate for sustainability projects in Colorado Springs and Pikes Peak Region. National Recognized Public Speaker for Environmental and Water Issues. Highly Collaborative Strategic and Tactical Leader. Master Consensus Builder. Exceptional Negotiator and Broker. Vigorous Advocate for Collaborative Projects.
Gary is a person in long term recovery believing one person at a time is how we can heal our community. Serving on: Building Committee, Accreditation Committee; Background: Commercial Realtor; County of Residence: El Paso County, Term Ends: 2023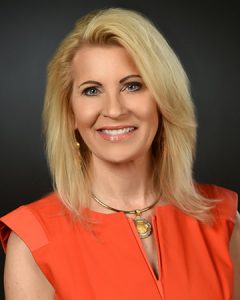 Peg Rodarmel
Peg is the Senior Vice President, NA Infor Major Accounts Asset Intensive Industries, with 30+ years of extensive experience with global sales, cloud sales, software development, recurring revenue generation, and consulting practices. She is responsible for strategic account sales focused on Infor's largest customers delivering true innovative value propositions that improve competitive success, improve margins, reduce cost, reduce implementation time while maximize recurring revenues. The business landscape is changing dramatically. Her message to customers involves a roadmap for Digital Transformation, Cloud, Data Science and Artificial Intelligence.
Peg's business background, executive management experience, and responsibility for multi-million dollar budgets provides leadership, governance, and oversight to the Springs Recovery Connection Board.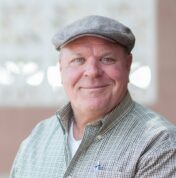 Kevin MurphyBoard Member
Kevin has lived in Colorado Springs for 40+ years and worked at Murphy Constructors as Vice President and General Manager. Kevin currently is President and Owner of D2-Demo and Dirt/Rapid-O Rolloff, a company specializing in demolition, excavation, utilities, trucking and rolloff services. Kevin is a person in long term recovery with a heart for helping the next person get well.
Serving on: Fundraising Committee; Background: Construction; County of Residence: El Paso County; Term Ends: 2023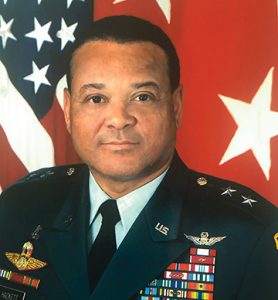 General Craig HackettBoard Member
Served 35 years in Army and retired in 2006 as a Major General. Served in all levels of Command both in Infantry and Aviation. Extensive world travel working with US allies and other military forces and organizations to include the UN and NATO.
Qualified as a Master Aviator, Senior Parachutist, Jumpmaster and Ranger. Spent 5 years in Pentagon conducting strategic and operational planning for current and future force material requirements. Completed a Harvard Military Fellowship; a senior Fellowship with Council on Foreign Relations and as Chief of Staff of the USS Cole Commission. Served in combat as Apache Battalion Commander during Desert Storm/DesertShield.
"Always have and will continue to use my position to help others to achieve their life goals to include being in recovery and free of addiction through CSRC."
Serving by assisting with fundraising, open house and rally events along with other board duties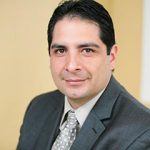 Jason DeBuenoBoard Member
Jason DeaBueno, MBA, LCSW is the President and CEO of Silver Key Senior Services. He is responsible for leading and overseeing all aspects of the nonprofit organization. His experience includes more than 20 years in leadership and managing operational requirements of social service agencies with a strong affinity for senior services.
DeaBueno was previously Vice President, Healthcare Services for AspenPointe, where he was responsible for managing and leading the strategic directions of the treatment departments of the community mental health center serving Park, Teller and El Paso Counties. Prior to his work at AspenPointe, he was Executive Director at Mosaic, Executive Director at Respite, Research for Alzheimer's Disease, and Executive Director at the Villas in Southgate.
Jason earned a Master of Business Administration (MBA) and Master of Science in Social Administration (MSSA), and is currently working toward a Doctorate of Business Administration (DBA).
Jason is serving by assisting with fundraising, open house and rally events along with other board duties. He is also on the Executive Team.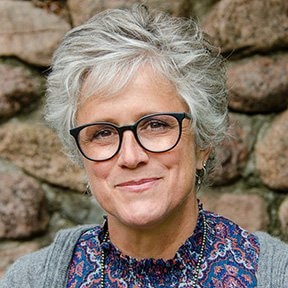 Dr. Robin JohnsonBoard Member
Robin Johnson, MD, MPH, FACEP. Dr. Johnson has 26 years of medical practice and health care advocacy in the Pikes Peak Region of Colorado.
She received her doctorate of medicine from University of Colorado and completed an emergency medicine residency with Denver Affiliated Residency. She also holds a Certificate of Medical Ethics from Catholic Health Initiatives and a Masters of Public Health from The George Washington University. She practiced Emergency Medicine at University of Colorado Memorial Hospital in Colorado Springs for 24 years, served as Medical Director for one of the local safety net clinics, Mission Medical Center, and has served as Deputy Medical Director for the Colorado Springs Fire Department Community and Public Health Division (CSFD CPHD).
Dr. Johnson was part of the CSFD team developing Community Assistance, Referral and Education Services (CARES), Community Response Team (CRT, a mobile mental health unit) and Community Treatment Plans for more complicated patients. Dr. Johnson currently practices as Medical Director for El Paso County Public Health and serves as adjunct faculty for UCHealth School of Medicine. Additionally, she has served on many local boards in the Pikes Peak Region.
Dr. Johnson serves by assisting with fundraising, open house and rally events along with other board duties.