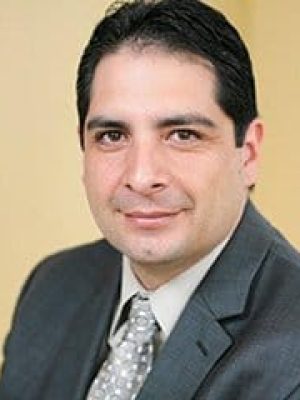 Jason DeBueno , President

Jason DeaBueno, MBA, LCSW is the President and CEO of Silver Key Senior Services, responsible for leading and overseeing all aspects of the Silver Key organization. His experience includes more than 20 years in leadership and managing operational requirements of social service agencies with a strong affinity for senior services, including as Vice President for AspenPointe, Executive Director at Mosaic, Executive Director at Respite, Research for Alzheimer's Disease, and Executive Director at the Villas in Southgate. Board Member, NAMI; Board Member, CASA.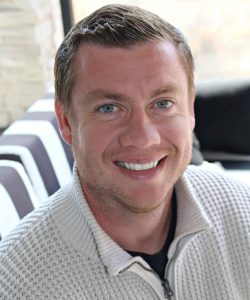 Dr. Ryan Cole, Board Secretary

Dr. Ryan Cole, PsyD is the owner and President of Brain and Body Integration and Achieve Whole Recovery, responsible for leadership and oversight of all aspects of the operations of both businesses.Dr. Cole has spent more than 10 years in private practice and has developed both of his businesses into organizations with multiple locations and more than 30 employees at each business. He has worked as a Clinical Psychologist for 10 years and is passionate about connecting individuals and organizationswith shared purpose to create a large network of resources for individuals that struggle with addiction and mental health.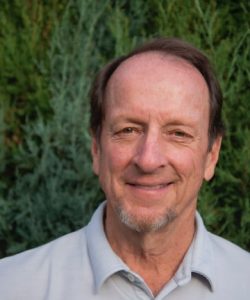 Harley Ferguson, Treasurer

Harley has lived in the Colorado Springs area for 50 years. For 25 years he worked in the sales and service arm of companies providing Information Technology to financial institutions. For the past 20 years real estate investment has been his focus. Harley served for 8 years as Board President for the Colorado Springs Children's Chorale and 8 years as Board President for the New Horizons Band of Colorado Springs. As a person in long term recovery, Harley believes that healthy life choices and passion for individual pursuits of choice are imperative for recovery.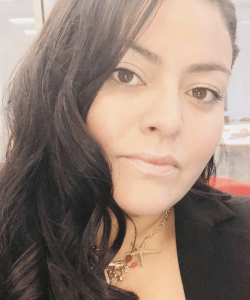 Stephanie Abeyta, Member at Large

Stephanie is a native to Colorado. Born in Pueblo, Colorado and raised in Colorado Springs, and has 25 years of experience in organizational development within nonprofits and government entities in the state of Colorado. She is currently the Manager of Policy and Procedure at Ent Credit Union within the Legal and Regulatory Compliance department. She is civically engaged throughout the community and loves philanthropy, the youth and helping others become successful.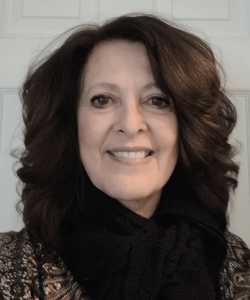 Terry Switzer, Member at Large

Terry is a current CPA with 30+ years of experience in the Accounting/Finance and Management arena. Recently retired from the healthcare industry, she is looking to foster relationships with non-profit organizations needing help in the Finance area. She became aware of SRC while attending the CRAFT program and another SRC sponsored workshop. Her belief in the Craft program and the SRC facilitators led her to volunteer with the organization. She is a native Coloradan and is blessed to be happily married with 4 children and 2 grandchildren.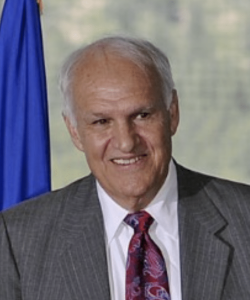 Bart Holaday, Member at Large

Bart is retired but spent most of his business career in the Venture Capital business, running the UBS Private Markets Group and managing $19 billion dollars in venture capital, buyouts, timber, oil and gas and real estate investments. He has served on a number of public, private and non profit boards. He is currently Chairman of the Dakota Foundation, a small foundation that focuses on helping people help themselves become more economically sufficient. He is a graduate of the Air Force Academy and served in the Air Force and the Federal government. He has graduate degrees from Oxford University, George Washington Law School, and the University of North Dakota. Bart and his wife Cathy live in the Broadmoor area.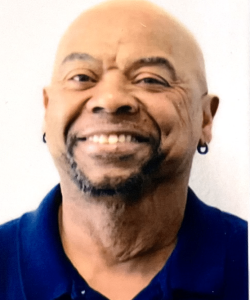 Nate Nugin, Member at Large

Nate Nugin is a retired Army Veteran and retired Government Service. Nate holds an EdM in Human Services and has spent entire adult life working in behavioral health and adult education in a variety of settings. Together with his wife of 35 years, Jill, they have parented 7 children who have blessed them with 17 grandchildren and 15 great-grandchildren. Their youngest daughter is in long-term recovery after being told she might not survive. They are eternally grateful for the hope they received through members of SRC. Nate also serves as volunteer program manager at Ft. Caron Army Community Service and was newly selected to the Patient Advocacy Committee as an "advisor."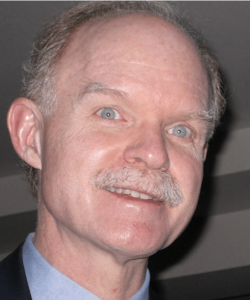 Joel Ernster, Member at Large

Joel was raised in Colorado Springs, attending both grade school and high school there. He brought his young family back to Colorado Springs in 1986, having trained as an ENT (ear, nose and throat) surgeon at the University of Colorado. Along with several partners, he grew the practice into what is now called Colorado ENT and Allergy. In addition, he served on a number of committees at Centura Health and UCHealth, most notably the credentials committees, peer review committees, medical executive committees and oncology committees. He was Chief of the Medical Staff at Penrose-St. Francis (Centura Health) from 2012-14. He retired from active practice in late 2022. He and his wife, Jan, currently split time between Colorado Springs and Arizona. Joel now spends his time with family as well as developing his skills as an artist mostly as a sculptor. He and his wife raised three boys who are now in their 30's. Their eldest son, Nick, became dependent on alcohol and struggled with access to appropriate care for many years. Fortunately, Nick has been able to remain sober for nearly 3 years and currently serves as a housing navigator for the downtown Denver Salvation Army homeless shelter.