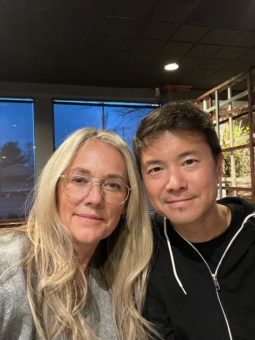 My experience in recovery is if life doesn't do a 360 once in a while, then I am not fully alive. Like everyone, my recovery has been challenged by the pandemic and I have had to double down on self-care, staying in community and making sure to seek out opportunities to be with others and serve.
To someone just starting their recovery journey I would say: "Continue to seek out your people and don't be surprised if that group changes over the years. We have to get in the habit of asking for what we need – and the even more difficult practice of receiving love, kindness and compassion from others. People in recovery will climb mountains for you… let them and take it in so you can offer it to others."


My recovery journey has been in 12 step programs. In the past 2 years, I've started going to a meeting everyday – and that's with 28 years of recovery! What else was I supposed to do during the pandemic? I know I am sober because I stayed on the beam with meetings, service and step work.


My favorite part of recovery is the people. I stretch and I grow when I allow people into my world. Even when my disease is thriving on isolation – making that phone call or showing up to a meeting changes my perspective and I know I can go on. In the past couple of years, I have continued to work with women who are seeking recovery and professionally, I have the honor of working with people who are open and brave about who they are and how they have recovered. It inspires me daily.